Christy graduated from Georgia State University in 1989 with a Bachelors of Arts degree and from Emory University with a Master of Divinity degree in 1992. Christy was Ordained an Elder in the South Georgia Annual Conference in June of 1995. She has served numerous places in the South Georgia Conference: as an Associate pastor, served a couple of multi church charges, campus minister of the Savannah area Wesley Foundations, and presently the pastor of Cairo First UMC.
Christy has served on many Conference and District Boards and agencies throughout her ministry including being the Dean of Mission u in 2014 and 2015.
Christy has a passion for Missions locally and globally. At the age of fifteen, through her home church in Stockbridge, Georgia, Christy was able to reach out to those in need in the Gainesville, Georgia area through GAP (Gainesville Aid Program). And in the last twelve years on global mission trips taught, preached, and worked. Locally, Christy has been a part of each community's outreach ministry and helped plan and implement new ideas for the local areas she has served.
Christy's favorite things to do are to read, watch baseball and football, and fish.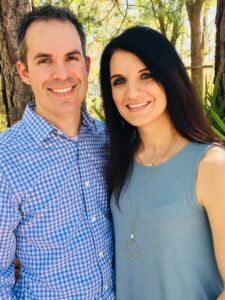 Contemporary Worship Leaders
Brian and Stacey both grew up in musical homes with parents who were actively involved in ministry and provided an example of what it means to serve others. They met at Georgia Southern University while serving on the Leadership Team of the Wesley Foundation and soon discovered each other's heart for worship.
Brian is currently the Project Manager at S&L Integrated Systems while Stacey is a Special Education Teacher at Jerger Elementary School. They are the proud parents of three beautiful girls and reside in Thomasville, GA. Both feel blessed to be a part of Cairo First United Methodist Church where they desire to guide and teach others how to have an encounter with the Lord through the art of worship.
Dr. Clell E. Wright serves on the faculty of Valdosta State University as Director of Choral Activities where he gives direction to five choral ensembles and teaches classes in Choral Conducting and Choral Repertoire.
Dr. Wright has conducted numerous large-scale choral orchestral works, including performances of the Mozart Requiem, the Fauré Requiem, the Poulenc Gloria, Haydn's Creation and Handel's Messiah among many others. He currently serves as Chorus Master for the Valdosta Symphony Orchestra
Dr. Wright is active as a choral clinician and has been a guest conductor for several All-Region choirs and Honor Choirs.
Dr. Wright holds degrees from Samford University, Southwestern Baptist Theological Seminary and the University of Missouri, Kansas City Conservatory.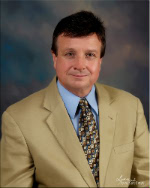 Ed has been the organist and primary accompanist for First United Methodist Church since 1984. He is a graduate of Troy University and has a master's degree in music education with a principal in organ. Ed retired from the Grady County School System in 2007 after teaching choral and general music for 30 years. He holds memberships in the Georgia Music Educators Association, the Fellowship of United Methodists in Music and Worship Arts, and the Tallahassee chapter of the American Guild of Organists.
Quotable Quote: "Each day should be part of a life­long quest of learning."
Fun Facts: Ed stopped riding horses when one ran away with him; He stopped playing golf when his ball landed in the wrong fairway, and he quit bowling after his ball rolled backwards into the chairs. He is thankful for music to fall back on!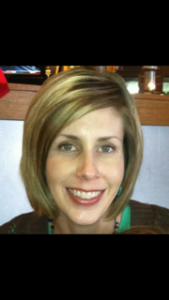 Megan Lokey is a south Georgia native who is proud to call Cairo home. She received her piano performance degree from Florida State University and master's in music education from Georgia State University. She also holds a specialist degree in educational leadership and administration from Lincoln Memorial University. She works full-time in the Grady County School System as a music teacher at Eastside School. Her professional background includes positions as middle school choral director and elementary music specialist. Megan is married to Chris Lokey, and they have two beautiful girls, Sara and Shelby.
Fun Facts: Megan enjoys spending time with family, reading, gardening and antiquing/thrifting, but really uses the time practicing for church as her number one hobby. It's the best stress reliever there is!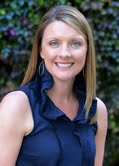 Jamie is a native of Cairo, Georgia. She graduated from Georgia Southern University with a B.S. in Psychology in 2000 and completed her Master of Education degree in Counseling from Georgia Southern in 2002. In 2004 Jamie and her husband of 13 years Chad moved back to Cairo and became active in the Cairo First United Methodist Church where Chad was raised. They have one son Tyson who fills their days with love and laughter. Jamie has served on the Children's Council for CFUMC and has had a role in the preschool as committee member, volunteer, or director since 2006. Jamie has a true love for children and their development both ademically and spiritually. She also has a love for the Preschool and the families who are a part of it.
Quotable Quote: "Enjoy the little things because sometimes God's biggest blessings come in the smallest packages."
Fun Facts: Jamie enjoys cooking, going to the movies, and spending lazy days with Chad and Tyson. Jamie would love to eat a meal with Giada De Laurentiis and Ina Garten.
Contact Info: jamieallen1023@yahoo.com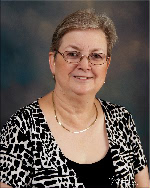 Ruth Sims has been a member of Cairo First UMC since 1967. Before coming to work at the Church in 1977, she had previously worked at Grady EMC and was a Tupperware consultant. Ruth is a member of the state and national chapters of the Professional Association of United Methodist Church Secretaries. She has served in several elected offices of the state organization and is currently serving as the chairperson for the by-laws committee. She is also on the finance Committee of the National Association. She is a certified United Methodist Church Secretary having attended the certification institute at Emory University. She also attended the Church Business Administrators Certification Program at Emory University.
Fun Facts: Her hobbies include antiquing, collecting items that have morning glories and white angel figurines with musical instruments, reading and cooking. She is married to Ross Sims. Ross is from Ashland, Alabama and a graduate of the University of Alabama so the family members are all Alabama football fans. They have two daughters, Rhonda and Rebecca. Both daughters are married to United Methodist pastors, The sons-in-law were seminary roommates at Emory Candler School of Theology. Ruth and Ross are proud grandparents of Wesley Addington.
adm.cairofum@syrupcity.net